Alive and well in Prince George, staying at my friend Peter's house.
I saw a bear on the way! He was running across the road. I did't
even get a chance to slow down before he was off in the weeds.
Good day for travel, partly cloudy and cool, very little rain. It's
good to have a short riding day for a change.
At a rest stop on Hwy 16 between McBride and Prince George: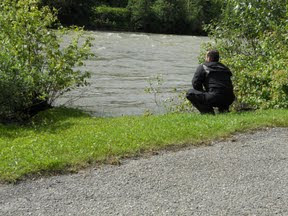 Time to just relax for the rest of the day. On to the most interesting
part of the trip tomorrow, Alaska!
Posted using BlogPress from my iPad
Location:Graves Rd,Prince George,Canada