Sitting in my "Chamber", reading "Politically Correct Cigar Smoking
for Social Terrorists", by Jack Riepe.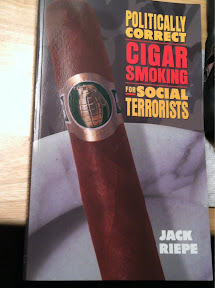 Jack wonders why someone of my ah...mmm...lifestyle...would have any interest in this book. Well, it's not so much about Cigars as about life...real life. One wonders if all the stories are true. Even if they aren't...they are.
- Posted using BlogPress from my iPhone